Three days From 29th December to 01st January and from 30th December to 02nd January  from 240,00 € with accommodation in double room B & B.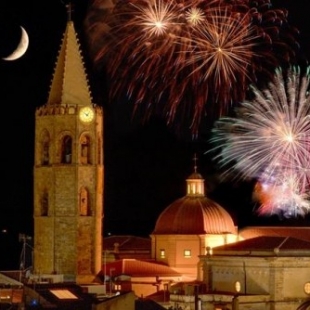 This is our proposal to experience New Year's Eve 2024 in Alghero as guests at a comfortable b&b in the middle of the countryside only a few km from the city.
At the Bonsai we will take care of you.

From the Bonsai, it will be easy to also move around and discover the charm of Alghero, and the Coral Riviera in following days around the Cap d'Any, with its lively and rich atmosphere.
Music, dance, mime and puppet shows, magic and colours from all over the world - including the sparkle of fireworks in the night sky at midnight on 31st - will transform the Catalan town into a huge open air theatre, a charming stage to celebrate and welcome the New Year.